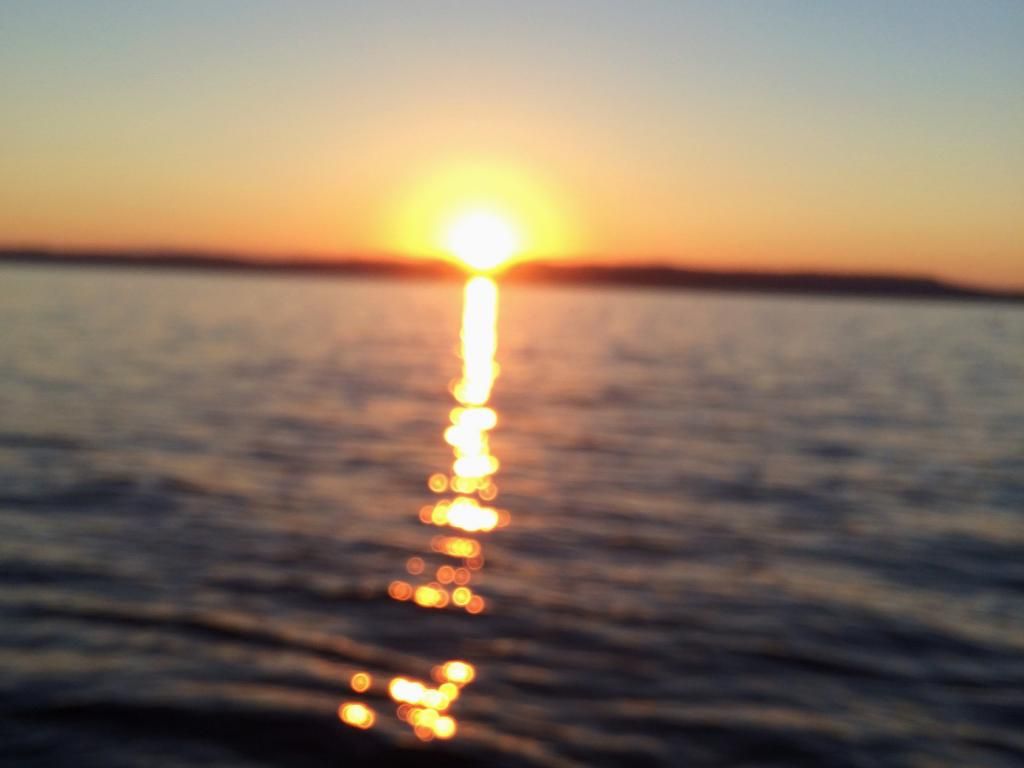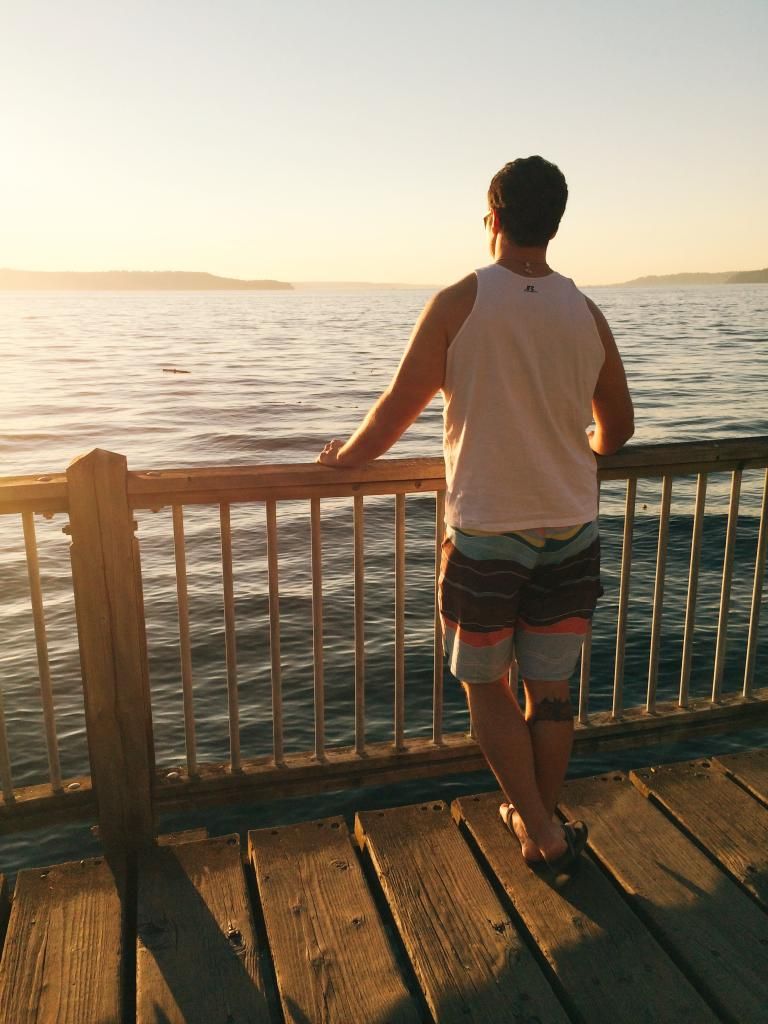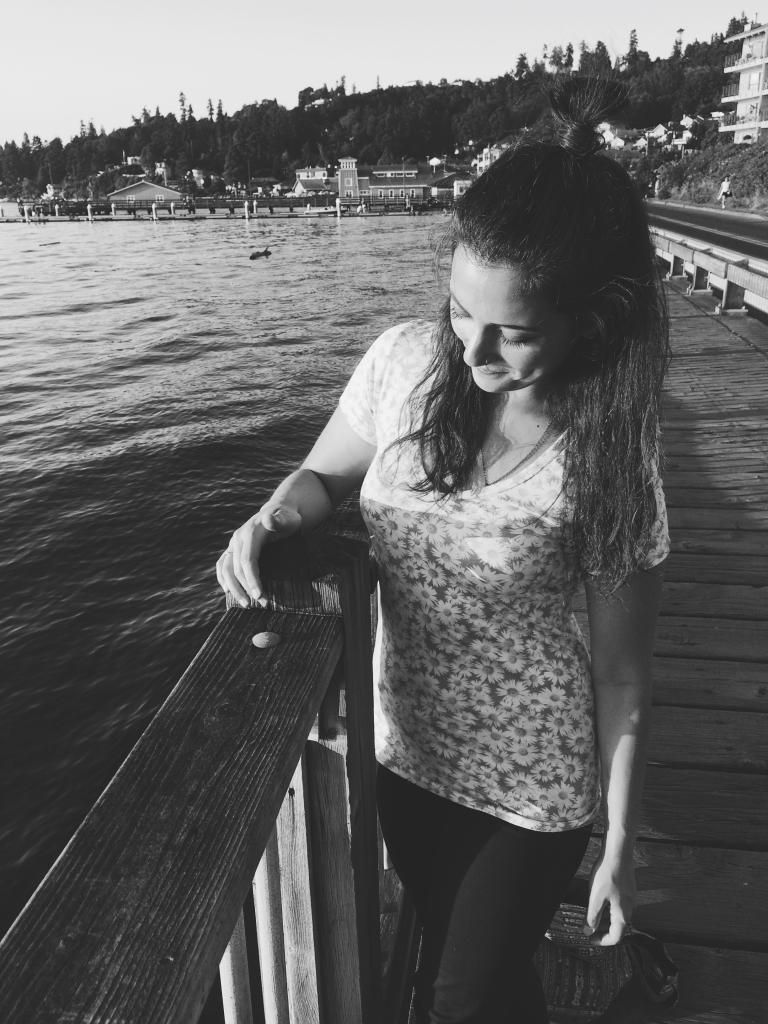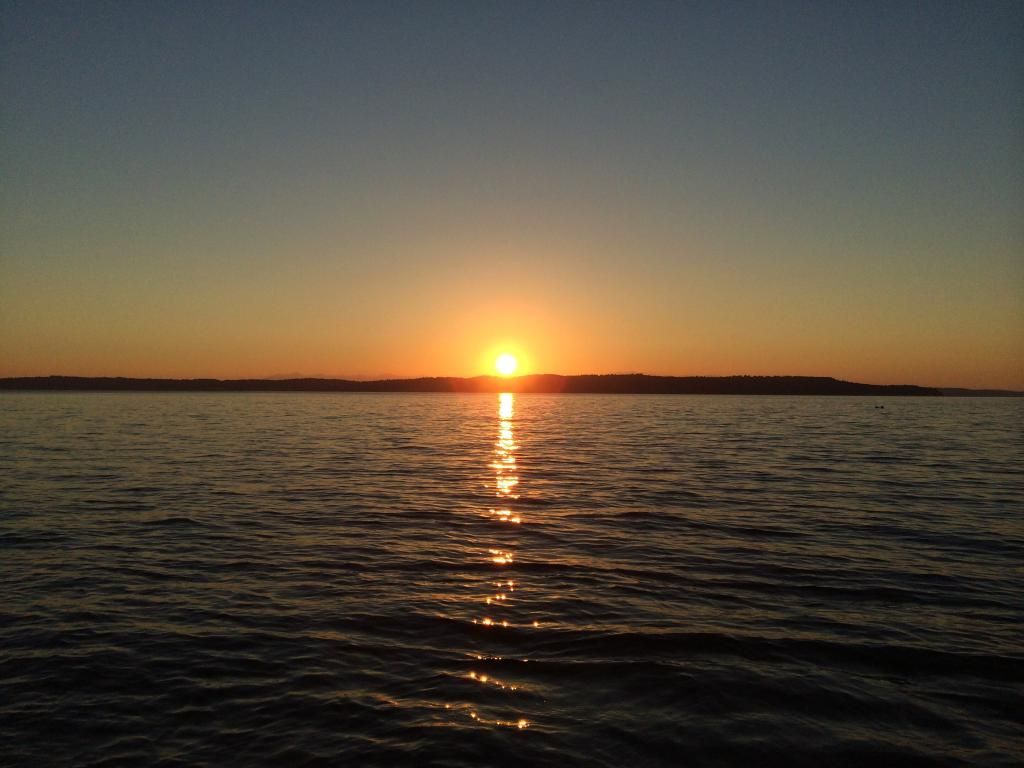 What could possibly be more perfect than dropping priorities on a warm Tuesday evening, grabbing sandwiches after work, and going on a drive to find a sunset? Or watching the waves ebb and flow as the saltwater is almost tangible in the breeze. When conversation dances around the idea of whether or not Jurassic Park was right when they said mosquitoes were the first living things and having a good laugh because I was recently bit by a swarm of those suckers (quite literally). Wondering if there's a seahorse couple down below also eating sandwiches, waiting for the sun's descent as the ocean turns to ink.
Or finally seeing the sun disappear behind an island off in the distance. With reds and corals in the sky and shades of mulberry on the tips of waves. Doing all of these with your very favorite person, what could possibly be better.
Nothing. Not one thing.