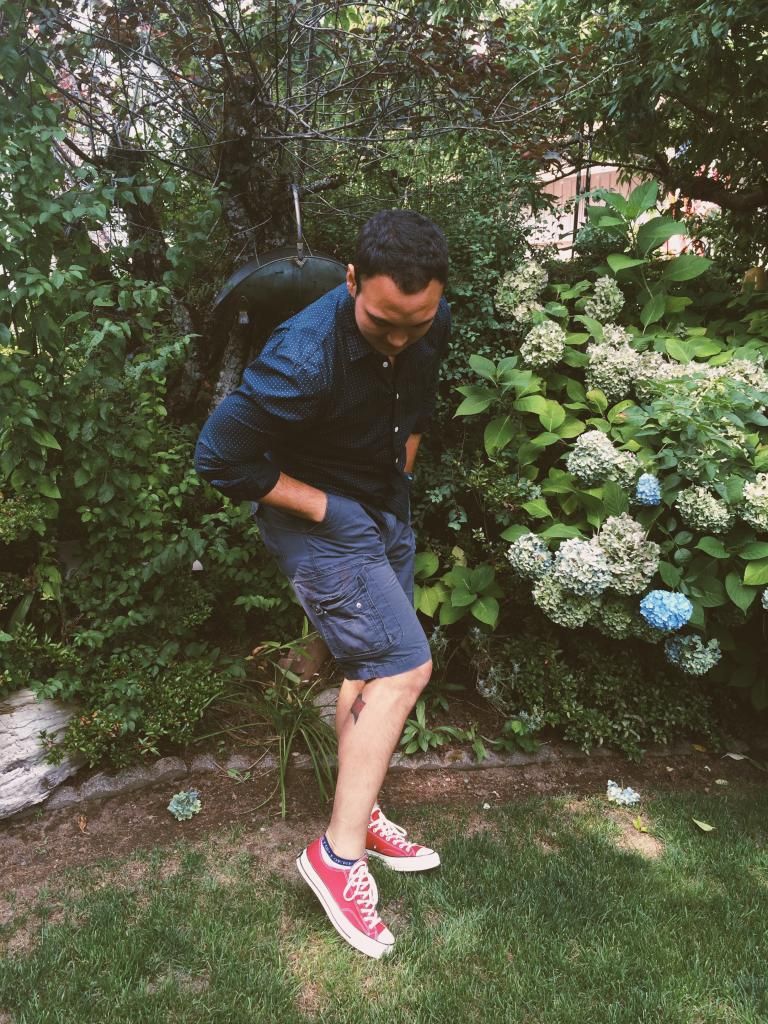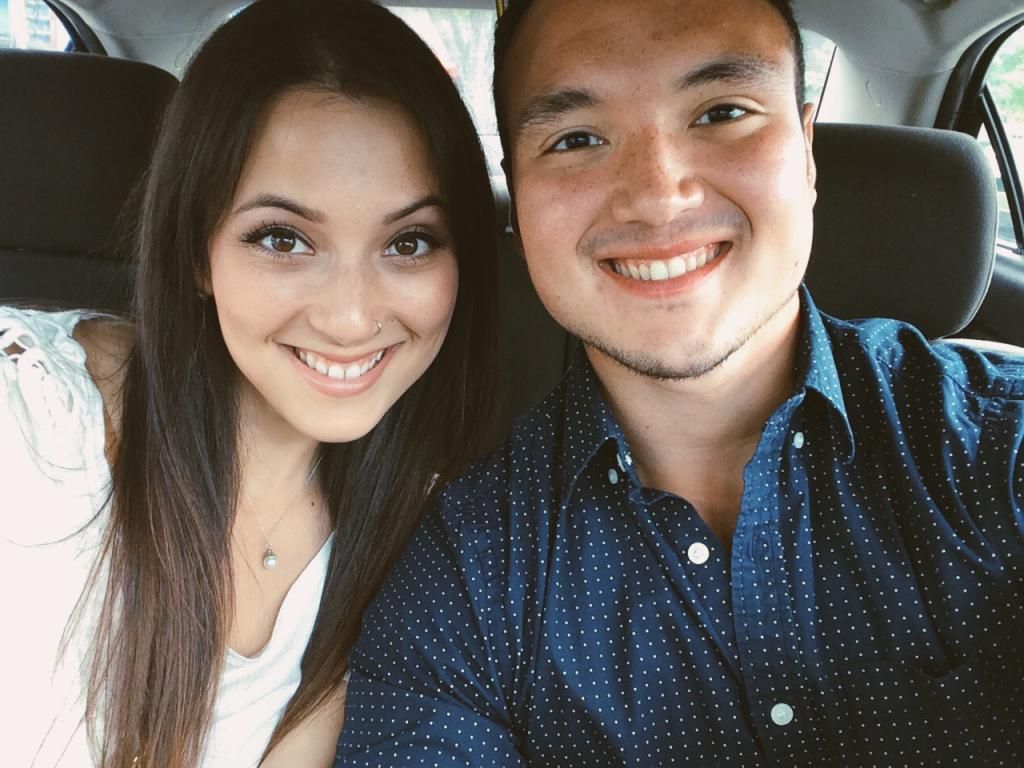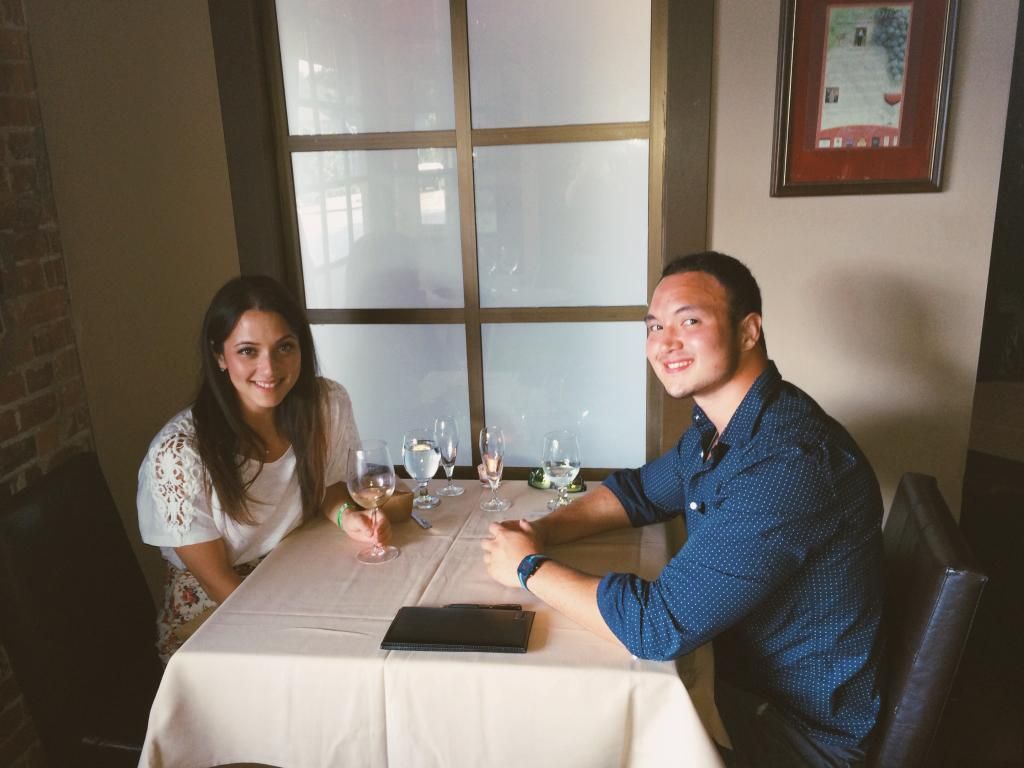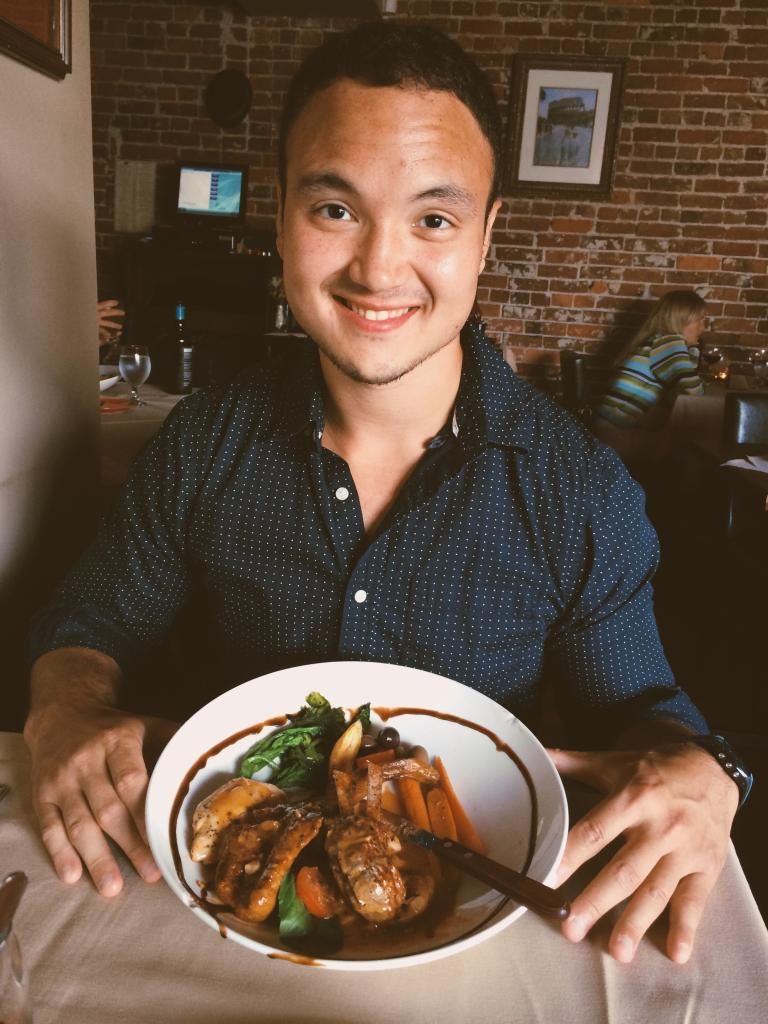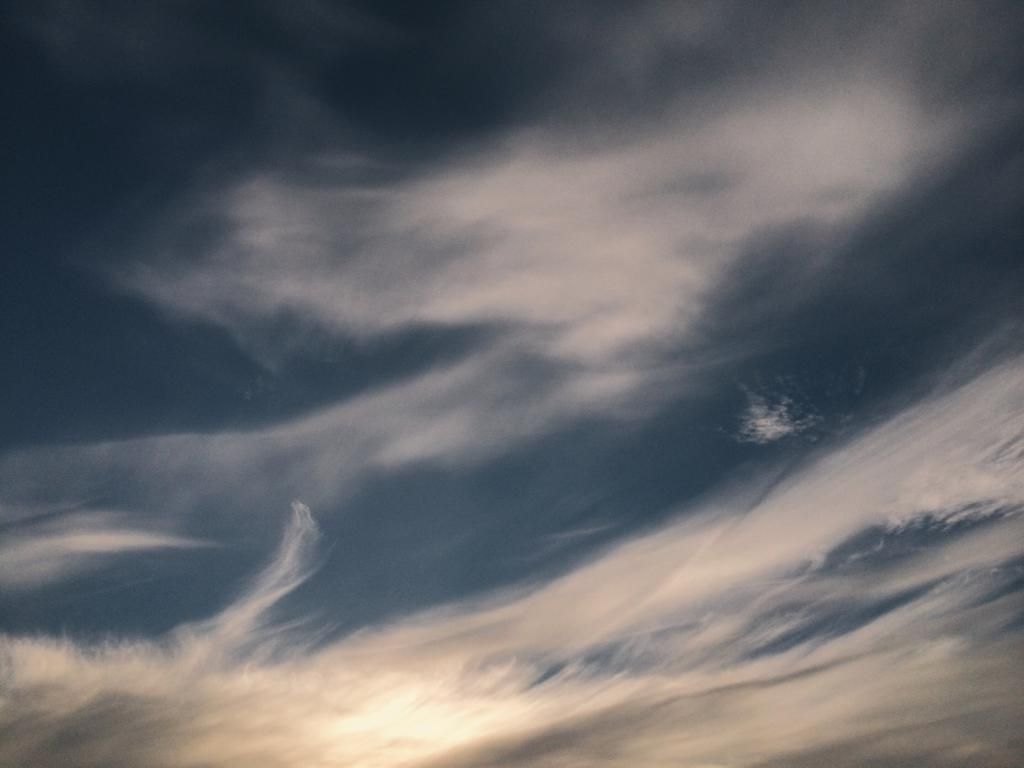 I just adore the little traditions we have. August 15th marked 7 loving years together. We decided to recreate some of last year's celebration, which was oh so special. Last year, after filling our bellies with the best Italian food we've ever had, Daniel whisked me away to Snoqualmie Falls and asked me to be his bride in our lovely room at the lodge -- he was too nervous to propose at the waterfall! This year, we made reservations at the same restaurant and to our surprise, they sat us at the same table! I was over the moon about that and could not stop praising the cute little accordion player in the corner, the chandeliers, brick interior, bubbling spirits, and gorgeous food in front of us. Everything was perfect -- especially walking around, holding hands, in the warm evening with the summer sky boasting its paint-brushed clouds above us.
And how could I forget? We began another tradition last year where we indulge in a delicious anniversary waffle from a quaint breakfast spot in town. We create beautiful moments all the time, but to share ones far too special to occur more than once a year, feels so wonderful. This life with my soon-to-be husband -- there isn't anything more precious to me.
P.S. I am thrilled to announce we will be attending our first Sounders game in September with a jersey of my own! He really knows how to shower me with things I love. And I didn't do too shabby this year either -- he's so thrilled about his new red chucks!