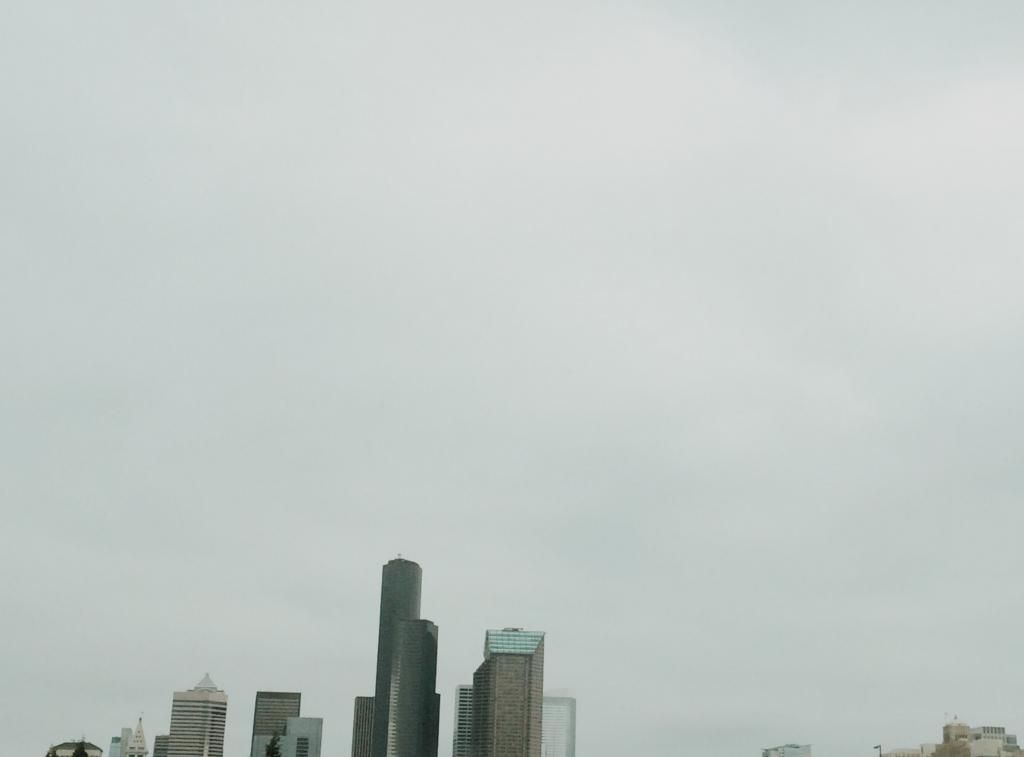 It has been a little since I've made an entry. Mostly because there's been a lot of gray. Gray like the inbetweens of life and I usually don't like gray because my perfectionist nature hangs on to the blacks and the whites until my knuckles change colors. Over the past year I've learned to let go more and become curious about the inbetweens instead of being so judging of them. That's where I really find I can enjoy life's tiny joys and work through any snags. It's so important to me that I accept the gray because 80-90% of life is the inbetweens. The okay-ness. The
I'm not hysterically excited
and
I'm not precisely pissed off, but I'm good
times. Some see this as an auto piloted state, but I like to get curious and just think of it as part of the adventure. Small is necessary for big. It's easier that way and I've mentioned something about it before
here
. I'm kind of all about that stuff and I use it to the be the best me.
Suddenly, our lives have been filled to the brim with wedding venues, color swatches, guest lists, textures, flowers, and paper. Appointments, long drives, and the words "catering, deposits, Saturday, and no we do not care about how your damn red barn makes for the perfect venue". Also, lots of car snacks as we sing loudly to mix CDs. Wedding planning is in full swing and we're just breathing, taking in the experience, and having a lot of fun. Daniel e-mailed me the other day and said, "Let's get a bottle of wine and look at venues, puppies, and color schemes." I don't know how I did it folks. I have the best future husband of all eternity.
My back is finally doing better! I can't believe it still hurts to do things like sleep on my side or turn around in my chair or pull my shoulders back though. This is all a learning process and I never realized back injuries take forever and ever to heal. My last physical therapy appointment is today and I can't wait for it to be all over. I started doing more than just light cardio and my muscles are all like
I volunteer as tribute!
as they feel like they're slowly melting off my body. Getting back into a regular lifting and cardio routine after injury is just about the worst process ever. I'm weak, I'm tired, I'm sore, but pain is temporary and trust the process and hashtag
strength! motivation!
and sweat is fat cells crying and etc. etc.
I have been extremely confused about my new sleeping habits. I fight sleep like an infant and I've always fought sleep. I allow myself to get so stupidly tired that I'm out as soon as my head hits my memory foam pillow. This isn't new, but the fact my brain wakes me up at 2am each night ready to go is beyond me. And then I fight sleep some more. I'll scroll through Instagram or Pinterest under my covers at ridiculous times early in the morning because I'm up and fighting it again. Eventually I fall back asleep and I'll wake up to my alarm a hot mess. Maybe it's because I've got so much on my mind, but I'm not taking too kindly to these intrusive wake ups. Do any of you fight sleep like this? I know I should be more mindful that if I don't listen to my body and sleep when it tells me to, I'm not taking the best care of myself. I can't seem to break this habit.
Indeed, this entry was all over the place like I pictured it to be. But the space between black and white, excited and miserable, organized and messy, is allowed to be scattered. That's okay.
Have a glorious Friday and an even better weekend, sweet readers.